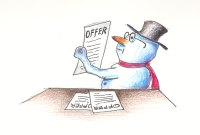 What are your buying needs?
We would be delighted to assist you in purchasing your Anchorage home. Please take the time to fill in some basic information below about yourself and briefly describe the home of your dreams. Once you have filled in this information click on the "Submit" button. We will contact you to arrange a time to meet. In that meeting we will answer any questions you might have and address any of your concerns. We will be immediately emailing you our "Buyers Package" to help you get things moving.
I have 28 years of experience in assisting folks in purchasing homes. I think I know a thing or two about this process. My experience will help make this a hassle free, enjoyable, profitable endeavor. We look forward to assisting you!

Please take a moment to fill in the basic information requested below.
(Fields marked with * are REQUIRED)